Awaken Your Heart Song is my motto because I believe when we awaken our hearts and live in an open-hearted place, we can make a big difference in the world.
I also believe we are all connected to everything around us, there is no separation, we are part of the whole. What we do individually affects the collective.
If everything we do impacts our world and the people in it then it isn't too far a stretch to start questioning how we spend our money and where things come from. I am very drawn to supporting and working with other like-minded businesses. This is why I have affiliate links on my website. These links give you access to ethical businesses that are making the effort to support fair trade, to honour those that make the products we want to buy, and also ensuring what we buy is safe for us and the planet.
I am often asked about what I use personally regarding personal care products, cleaning, clothing, and so on. This has led me to affiliate with like-minded businesses that are also doing the best they can to support us all most ethically and honestly.
I would like to introduce you to these affiliates starting with Etiko. Etiko is a small business in Sydney and when you land on their website you will read this:
Committed to creating a better world for all, Etiko is the brand that helps you shop for your values and wear what you believe in.
In an era of fast fashion, exploitation, and environmental degradation, it has never been more important to stand out from the crowd.
Rise up from the rest and be part of the Etiko fashion revolution that prioritises people and the planet above all else.
Etiko means ethical, and it's time for all to 'walk the talk'.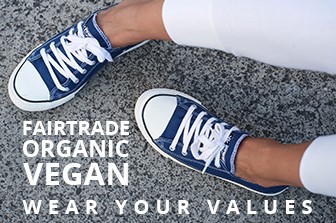 Etiko was founded by Nick Savaidis in Melbourne, Australia, back in 2005. Nick had one wish: to buy apparel and footwear which didn't involve child labour or underpaid workers, and didn't wreck the environment. In short, he wanted to buy ethical clothing but found that no such brand existed.
By creating fair, transparent, environmentally-friendly supply chains, Etiko has directly supported the human rights and labour conditions of countless cotton growers, rubber tappers, apparel workers, shoe manufacturers, and sports ball producers living in India, Sri Lanka, and Pakistan. This has positive flow-on effects for these workers' families and their communities.
Etiko recently won 'Best All-Round Sustainable Retailer' at the inaugural NORA Sustainability Awards. So that is why I wanted to share their good news with you and introduce you to a sustainable retailer who is standing up against the big brands. We make a difference with every action we take and the more of us that choose in alignment with our values the more we make this world a better place to live in.
You can check Etiko out below which is my affiliate link – in using my link you are helping me receive a small incentive at no extra cost to you, a win-win for sharing and caring.
I have other affiliate links on my website. I support Stretch Now yoga gear and Zea Wellness kunzea products and essential oils. I will share more about them another time but if you can't wait then check them out on my home page.
Until next time take care and be aware of the choices you make each day.
Namaste
Sarah