Yoga Therapy raises your healing potential by getting you back in touch with yourself, restoring balance and harmony on all levels of your being.
What is yoga therapy?
Yoga therapy is a holistic practice that looks at the whole being and not just the ailment you walk in with. It is a self-empowering process that will guide you to awaken your own innate ability to heal yourself.
Essentially, yoga therapy is about restoring 'prana' or life force, based on the concept that all disease starts with a blockage in the flow of prana. Therefore yoga therapy consists of breath work, gentle specific movement suited to you, restorative practices to allow you to let go, open up and breathe more fully. It will incorporate relaxation, a key to restoring balance and harmony. It may also incorporate visualisation, meditation and supported changes to everyday lifestyle habits that may not be serving your overall health and wellness.
"The true medicine lies in going inward, in transforming the relationship we have with ourselves." — Bo Forbes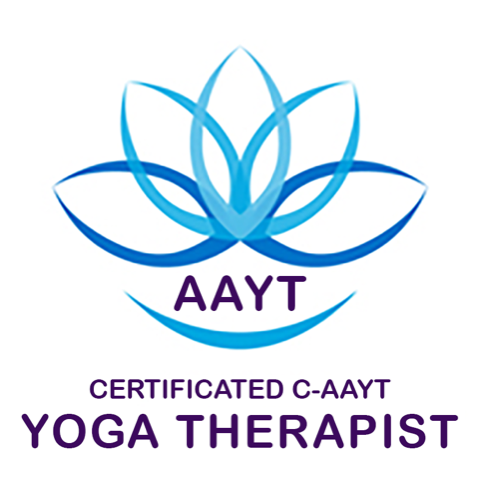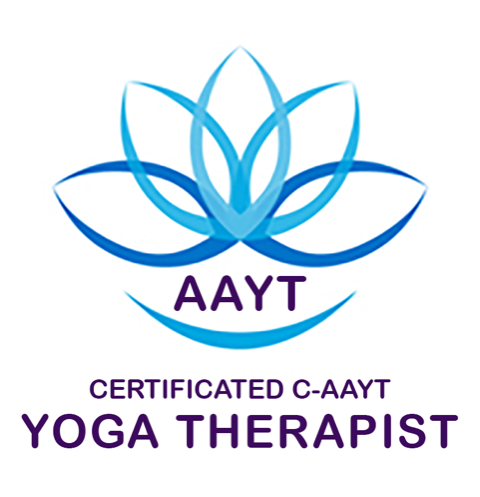 What can yoga therapy help me with?
Yoga therapy can be beneficial for many different concerns. Musculoskeletal disorders such as back pain are the most obvious, but yoga therapy can also help with a range of conditions:
Breathing
Non-specific back pain
Back injury support
Stress-related conditions
Digestive disorders
Respiratory disorders
Autoimmune disorders
Cancer support
Anxiety and depression
Chronic fatigue
Cardiovascular conditions
Hypertension
Lymphoedema
Fibromyalgia
Lyme disease
Lupus
Any state of dis-ease
What to expect and how many sessions do I need?
Yoga therapy is a very individual process and to work with Sarah you will need to commit to a minimum of three sessions, which can be booked as a package.
First Session (1.5hrs) – $145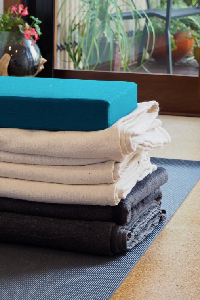 The initial consultation will take 1.5 hours. You will be emailed or sent out an initial intake form so you can fill out information prior to your appointment, which saves time on the day and enables Sarah to be prepared with anything you need. On the day, you will meet in Sarah's private studio where you will be welcomed into a nurturing environment, offered tea and the consultation will begin with hearing more of your condition, finding out about you and exploring what may work for you going forward. You will be asked to do a few movements to establish your structural range of movement, general posture and you'll also be guided through a chakra analysis process to determine what may be going on at the more subtle levels of your being. You will be given some practice to go away with at this consultation however the full program will be written up and presented at the next session.
Follow Up Sessions (1hr) – $110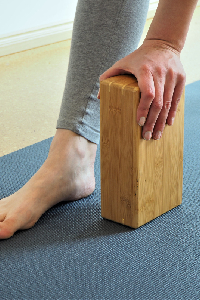 Session Two (1hr) – $110
About a week later your second appointment will take place where Sarah will present your yoga therapy plan. Together you will go through this and make any necessary changes.

Session Three (1hr) – $110
Before you leave you will be comfortable that you can do what is required in the program. We will update and revise what is working and what may need tweaking in the form of modifications or increases in certain practices.
Yoga Therapy Package (Initial Consultation + 2x Follow Up Sessions) – $320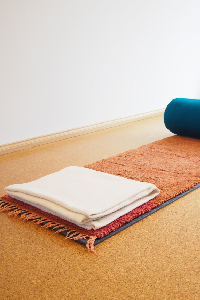 The Yoga Therapy Package is offered to all clients who haven't booked yoga therapy with Sarah before, saving you $45. The package is an excellent way to commit to the journey of yoga therapy. Full package fee is payable when booking first session and is valid for three months from initial appointment.
After the first three sessions, further follow up consultations can be booked as you require.
Yoga Therapy Group Programs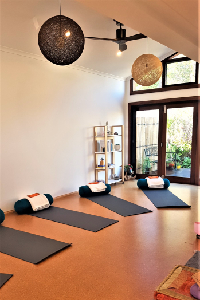 Sarah offers a number of specialised yoga therapy courses throughout the year, covering topics such as:
Balancing and restoring positive male energy
Breast cancer-related lymphoedema
Non-specific back pain
Working on hormone balance for women with PMS or menopause
Courses typically run for six weeks and aim to restore balance to the body. Even if you don't exactly fit the profile, a course may be beneficial for you. Please see links at the top of this page, or contact Sarah if you have any questions.