Your yoga, your way
How do you like to practise yoga and meditation? Many short, refreshing classes throughout the week, or one big, beautiful two-hour class on a Sunday morning? (Or both!)
Before work, to start the day with clarity and intention.
At lunchtime, to stay focused through the afternoon.
After work, to relax and unwind before dinner.
Just before bed, to ensure a clear mind and good night's sleep.
Or even in the middle of the night, if you are stressed and can't sleep, or work to a different schedule.
Sign up for a monthly or annual subscription and get unlimited access to as many classes as you want!
Register now!
You'll need to create an account to continue, or log in if you already have one.
Please make sure to review our Terms & Conditions before signing up.
---
"I am all set up on the online studio, great to use. I enjoy Sarah directing me through the movements as I can then focus on my heart and body. I feel excited and I hope many people will see the benefits."

— Marilyn R. R.
---
The Heart Song Virtual Studio accommodates you, wherever you are, whenever you need it.
Join accredited yoga teacher and therapist Sarah Collin for yoga and meditation – in the convenience of your home or office! Yoga offers so many benefits to the mind, body and soul, and Sarah is excited to bring these to you, wherever you are, and wherever you're at in your body and mind.
Classes and options for all levels of experience, fitness and flexibility.
Whether you're a total beginner who can barely touch their knees or have been doing yoga for years, the Heart Song Virtual Studio has fully customisable options for you. Sarah's teaching style is largely based on Dru Yoga, an adaptable style that focuses on core strength, controlled movement through breathwork and energetic visualisation.
A range of ready-to-go classes of different lengths, all suitable for any level of experience, with more classes added frequently
The option to build your own classes with an ever-growing list activations, body preps, asanas, sequences, relaxations and meditations
Build your own classes
The build-your-own option is something we're really excited about because it puts the power back in your hands. How often have you been to a yoga class or taken an online video class only to find that halfway through, they start a sequence that is contraindicated for you? Or jumps in too fast when you're not warmed up yet? Or spends too long in the relaxation…just kidding, there's no such thing as too long in relaxation! But sometimes time is short, and you'd rather have a short relax than none, right?
Building your own classes lets you focus where you need to, in the time you have available. It's easy to do and no yoga experience is required since all the modules work with each other. Make classes for hip releases, building your inner fire, releasing energy blocks…this list of modules available is always growing.
---
"I am giving a focus to building my lower back, pelvic muscles and upper leg strength…I felt like I was in a live Zoom [class] but had created a personal exercise regime. I will be recommending this far and wide."

— Karen M.
---
Just want to lie down and relax? You can do that too (but we recommend at least a little bit of movement before for better results).
Speaking of recommendations, you're not on your own here either!

A place to share and grow together
Included in your membership is access to the Heart Song Community Forum, a place where you can chat to Sarah and other students as much or as little as you like.
Ask questions
Meet like-minded people
Share experiences and revelations
Request modules that you'd like to see
Find recommendations for which modules work especially well in playlists together
Add your own suggestions!
We've included this because what's missing from many online studios is the feeling of being in a class together with others, which is quite powerful – yoga friends are pretty special people! Plus Sarah will be active on the forums, answering your questions and encouraging participation.
Meet with Sarah live
Sarah wants this to feel like a real yoga studio with a real, in person teacher – because it is! Sarah makes frequent live video appearances where you can join in, ask her questions directly, or hear her latest tips and explorations into the rich fields of yoga, yoga therapy, meditation, Ayurveda and creative coaching.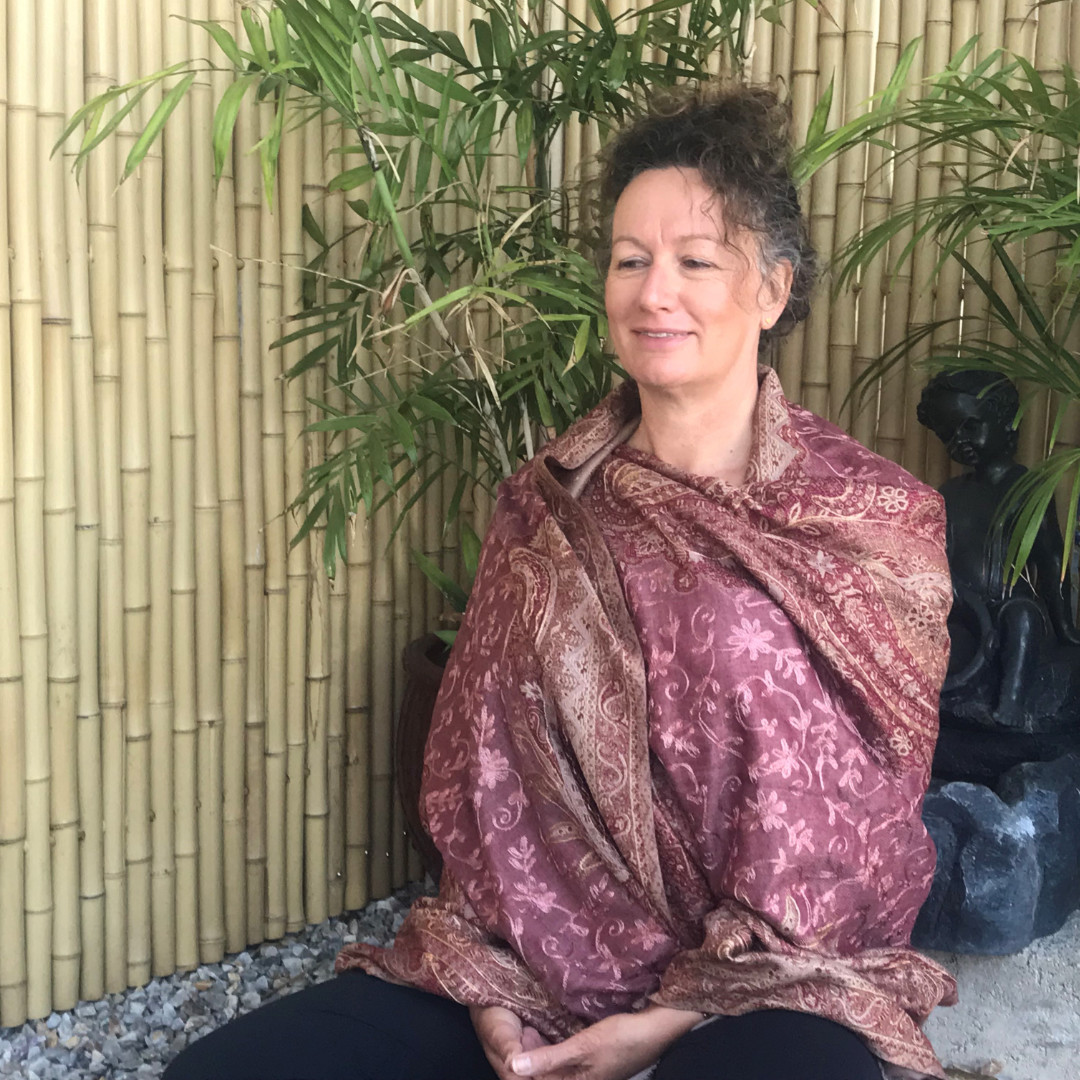 Since starting live stream classes, Sarah has found that they are often more powerful than in-person classes – energetic connections know no distance, and the opportunities for introspection and inner growth are profound in this environment.
In addition to her extensive (and continuing) yoga and meditation studies, Sarah is a Reiki Master and has studied kinesiology, natural medicine and yoga philosophy. She brings a holistic view to her teaching that goes far beyond simple physical asanas. Her classes carry that energy and are imbued with her intentions: for you to live your best life, realising your true potential.
More added all the time
We're continually adding to the Studio and expanding its capabilities! Some things to watch out for:
Creative Corner: a safe, fun place to engage in creative activities like art, writing and craft projects and share your creations
Dancing: Sarah and her daughter Kelly Collin are both avid proponents of dance and want to share that in classes and modules
Fitness: Tired of having multiple apps and subscriptions to do all the things you want to do? Stay tuned for strength-building and high-energy workout modules
Whatever you want! Let us know what you need to make this the perfect studio for you and we'll work on it.
Why an online studio?
An online studio lets you do yoga in a way that works for you. It's perfect for you if:
You feel uncomfortable showing up to a yoga class and being surrounded by flexible bodies. Get experienced, quality tuition in the privacy of your home!
You arrive home from work and want to move your body, but can't face going back out in the traffic and bustle to get to a studio.
You enjoy having your own space around you in your practice.
You don't have a studio near you, or you are concerned about visiting public venues.
You have pets or children at home and can't leave the house – pets love joining in the yoga classes!
You like the flexibility of an online yoga class but want more guidance from an experienced teacher in live video sessions or a forum environment. Sarah's here to support you personally.
You want yoga, meditation and fun all in one place!
Part of Sarah's desire to set this space up is so she can run more niche classes that don't fit in with her old, physical-studio-based timetable. There just isn't time to do a series on play or creativity, trickier yoga sequences or deeper meditation, or talk about Ayurvedic medicine when locked into weekly, beginner friendly classes. It also means collaboration! Sarah is excited to bring you more content working with some great practitioners and teachers.
Will it cater to my level?
Without a doubt! Dru Yoga is a highly adaptable style that builds core strength and joint stability, something we can all benefit from. Any Dru class can be made more accessible by adjusting poses to suit your body and range of motion, or more challenging by increasing time held (strength-building), extension when appropriate (flexibility-building) and deepening your focus and intention. That said, some asanas are simpler than others, and sometimes it's exciting to explore new things!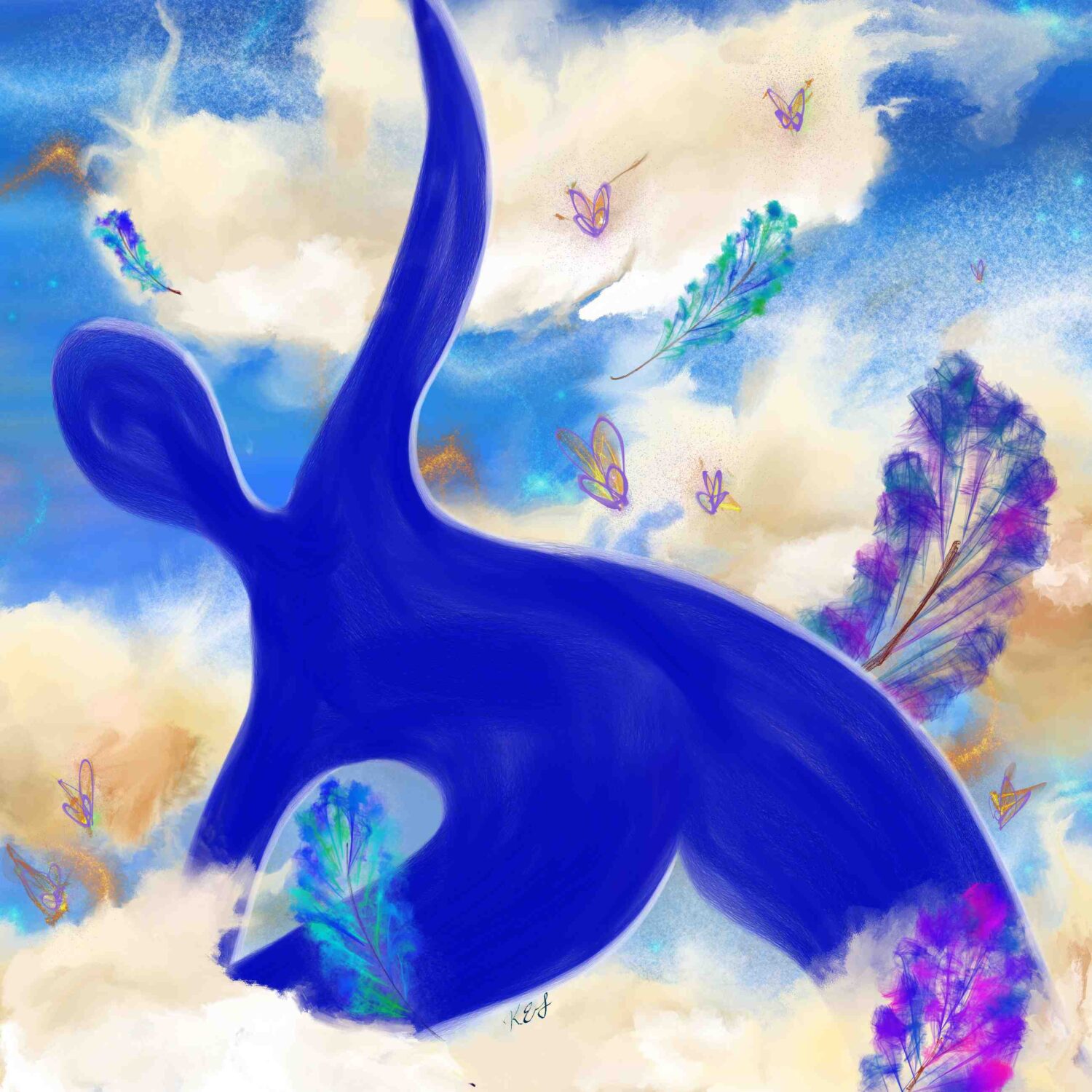 We have, or plan to add:
Plenty of classes and playlist modules that are beginner friendly and don't require much flexibility, strength or fancy equipment.
Modules that focus certain areas so you can build the class you need for your body, such as targeting specific joints, building energy or restoration.
Modules exploring more challenging asanas or complex sequences that aren't often covered in casual yoga studio classes.
Modules that DO encourage you to work with your yoga equipment if you have it.
Modules that can be done anywhere, even if you don't even have a mat or somewhere to lie down.
A yoga style that has a deep heart connection and profound energetic effects.
All that said, we're not hardcore. You won't find headstands and acrobatics in this studio. We aim to cover all the basics first and always focus on safety in practice. But we are open to suggestions, and hope this studio will grow with you.
Still not sure if yoga and meditation are for you? Check out the benefits!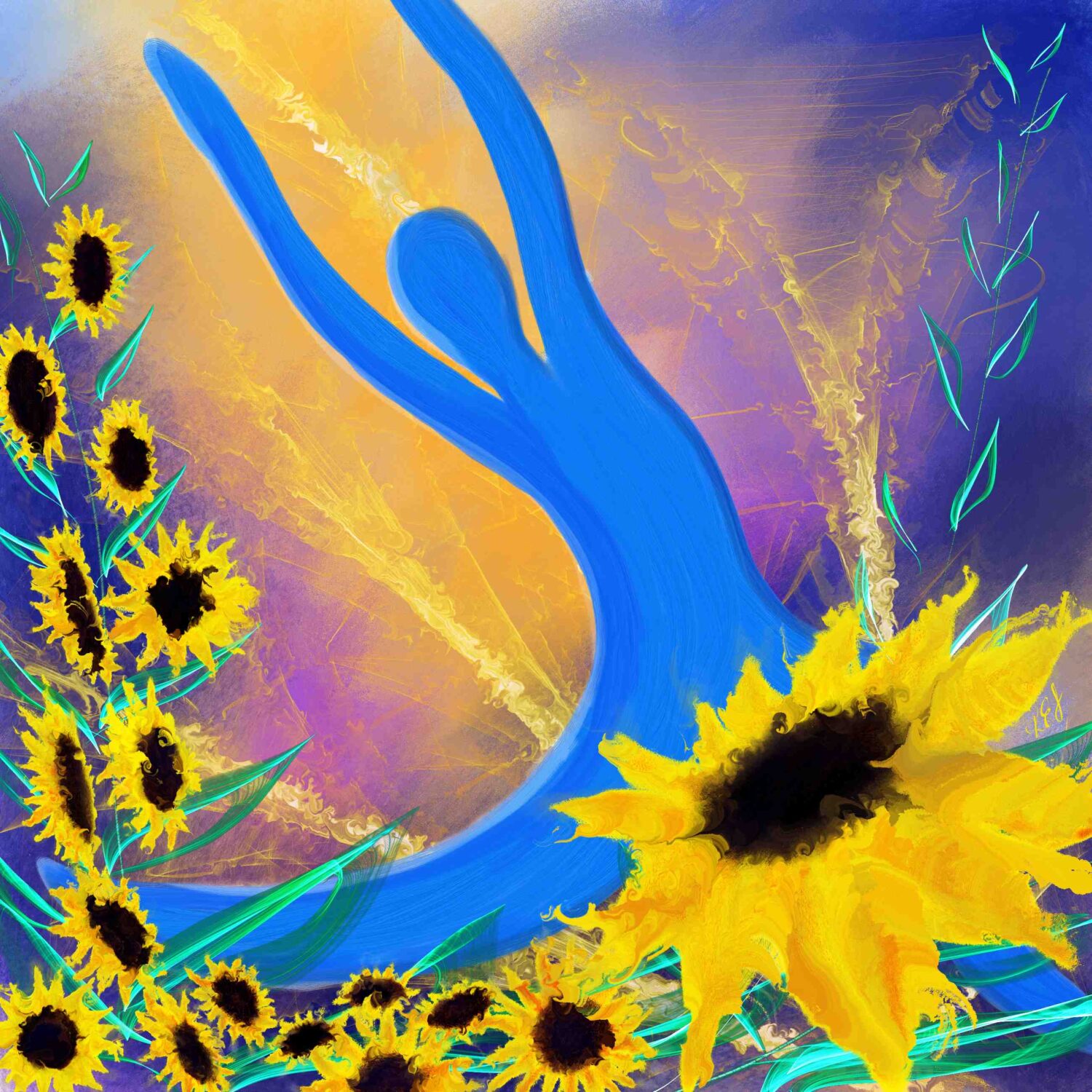 • Soothes tension in the mind and body
• Reduces stress
• Improves mindfulness even in the days after a class
• Helps lower blood pressure in people with hypertension
• Helps lower blood sugar levels in people with non-insulin dependent diabetes
• Encourages the body to sense and self-regulate imbalances in blood pressure
• Improves muscle strength and endurance
• Increases flexibility
• Promotes positive body image and self-esteem
• Boosts energy levels and mood
Shall we go on?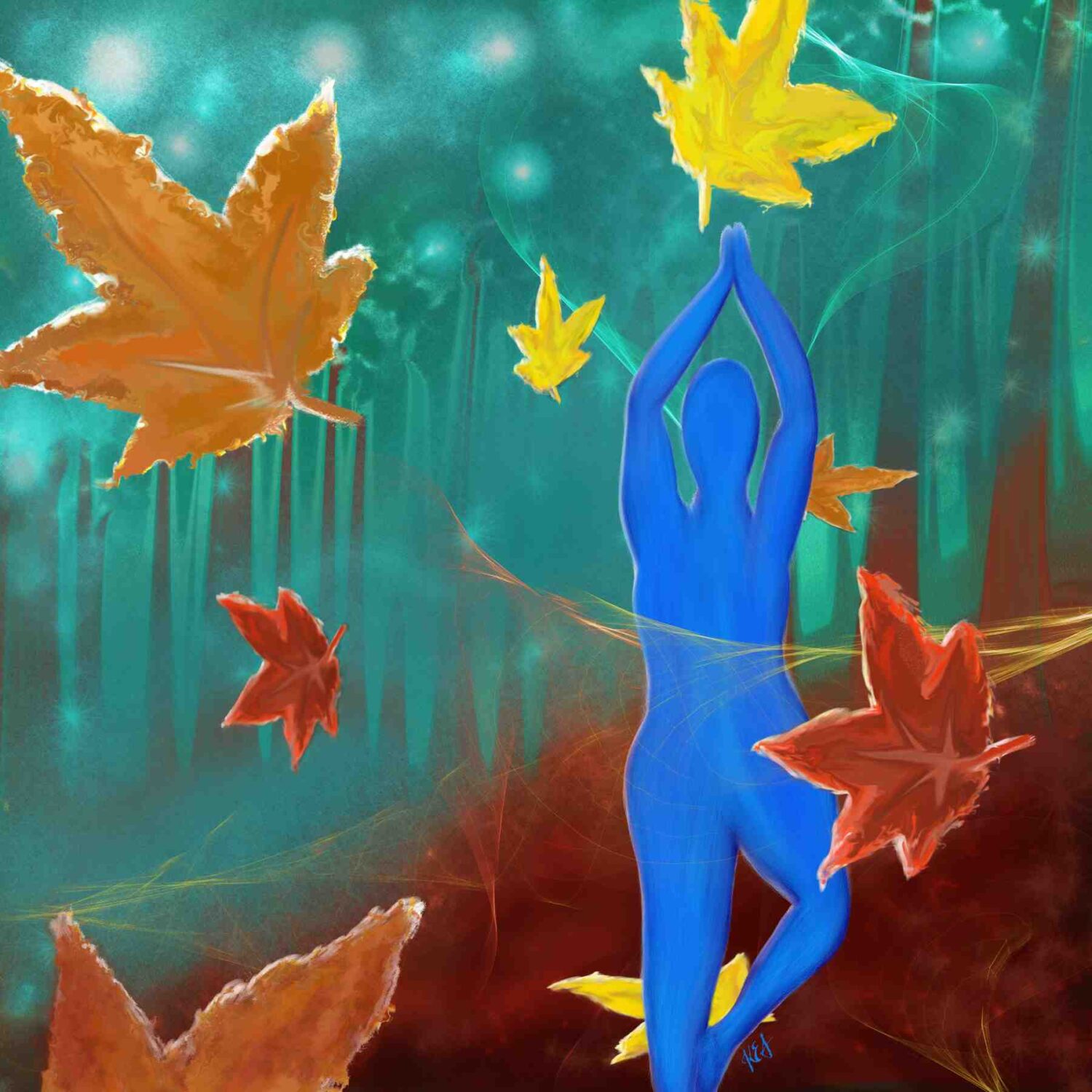 • Relieves back pain
• Helps ease symptoms of arthritis
• Contributes to better sleep
• Encourages better self-care
• Controls anxiety
• Lengthens attention spans
• May improve memory
• Can help with overcoming addiction
Not ready yet, but want to be kept in the loop about future offerings? Join Sarah's newsletter with the form below and you'll be first to know when new classes and events go live (important: this form won't sign you up for the studio. Button above to do that!).
Still have questions? Get in touch via the contact details down the bottom and we'll help you with whatever you need to know. We're excited to see you on your yoga journey!
Check our full terms and conditions before making any purchase.
Sources
www.health.harvard.edu/staying-healthy/yoga-benefits-beyond-the-mat
www.hopkinsmedicine.org/health/wellness-and-prevention/9-benefits-of-yoga
www.healthline.com/nutrition/12-benefits-of-meditation#10.-Helps-control-pain