Reiki is a method of stress reduction and relaxation that promotes healing. This vital body medicine allows the innate wisdom of your consciousness to restore health on all levels of your being.
Unprocessed emotions and negative thoughts create blockages in energy flow through meridians and nadis. Regular expression of these trapped emotions and thoughts keeps the energy flowing however, if we don't take action to clear these blockages on a regular basis, we begin to feel it in our muscles and joints and even in our organs manifesting as dis-ease.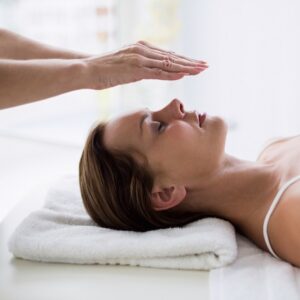 Therapies given at a spiritual level, such as reiki, affect all layers of being, including the physical, and can be of great benefit in helping create an environment for optimal healing and regeneration.
Reiki is suitable for everyone, and can help with:
chronic stress & fatigue
pain management
defusing emotional overload
assisting recovery from surgery
overwhelm and anxiety
stroke recovery
What happens in the session?
Your experience begins by arriving and settling onto the massage table, fully clothed. Your head is supported with a pillow and your legs over a bolster to ensure you are as comfortable as possible. You may like a blanket over your body and an eye pillow over your eyes.
Once settled, you will be invited to breathe deeply, relaxing with each breath as you take your awareness into your heart. A guided visualisation connects you to your higher self for the duration of the session.
Essential oils may be used if you are agreeable to this. Oils are not put directly onto your skin but rather wafted through your energy field.
Sarah will move around the table working hands on or off as needed, working in your energy field as guided by spirit in alignment to what your soul is needing.
Sound is often used in a session and may consist of gentle drumming, singing bowls, tuning forks, rain sticks, and flute. Sarah works intuitively for your vibrational balancing.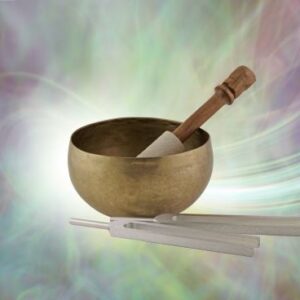 Frequently Asked Questions
How long does a session last?
Allow an hour from the time you arrive to when you leave. You will be on the massage/reiki table for around 45 to 50 minutes, allowing time for sharing afterwards.
What do I wear?
Loose comfortable clothing. You remain fully clothed, only removing your shoes for the session.
Do I need to roll over at all during the session?
No. Once settled on your back, you are not required to move again until it is time to get off the table at the end of your session.
What can I expect to feel during the session?
This will vary from person to person. You may feel the warmth of my hands. You may feel gentle heat, coolness, tingling, or energy movement. You may feel your body making adjustments. You may, behind closed eyes, see colours, symbols, images. You may not notice much sensation at all, just a feeling of relaxation. Each person's experience is very unique to them.
A treatment can feel like a warm glowing radiance that flows through the body. It is a very relaxing experience and some clients report the body feeling heavy as it relaxes, yet the spirit or emotions feeling light at the same time. A treatment will usually release negative feelings or thoughts, leaving the client feeling more positive, lighthearted and with feelings of well-being.