As I sit in the café at the Dolphin Discovery Centre, I am surrounded by the happy sounds of people enjoying the café: the open space, families enjoying time together, and in some cases the celebration of a birthday with generations of the family together. Happy gatherings of people wait for the next cruise to take them out to see dolphins in their natural environment. As I observe all this it reinforces my focus word for 2019 and that is "Connection".
As many of you know, over the past few years I have taken a word and intention to journey the year with. Last year was my year of Extreme Self Care and upon reflection,  I find it is an ongoing journey as I realise how challenging it is to put oneself first in the area of self-care! I used the word extreme because I personally felt I needed to take extreme action due to a long absence of any meaningful self-care. When reflecting with a wise friend we discussed the use of the word extreme. My friend felt it was a bit harsh and that we don't need any extreme of anything, rather balance being more the order of things. I pondered this and came to the conclusion that at the time I needed to take extreme action in the area of self-care to make it meaningful after so long neglecting myself. Now that I have had a year of exploring that and what that means I have found a balance in what I need and how that might look as I embark on bringing that self-care into my daily life in 2019.
My self care begins this year with a renewed connection to silence.  This means that I spend Monday mornings in silence so my morning walk or bike ride will be in silence by myself, followed by some study of sacred teachings. I had this practice well established a couple of years ago but it got eroded away until it vanished completely.
My self care will also be:
Regular connections with my family
Regular connections with nature
Regular connections with creative activity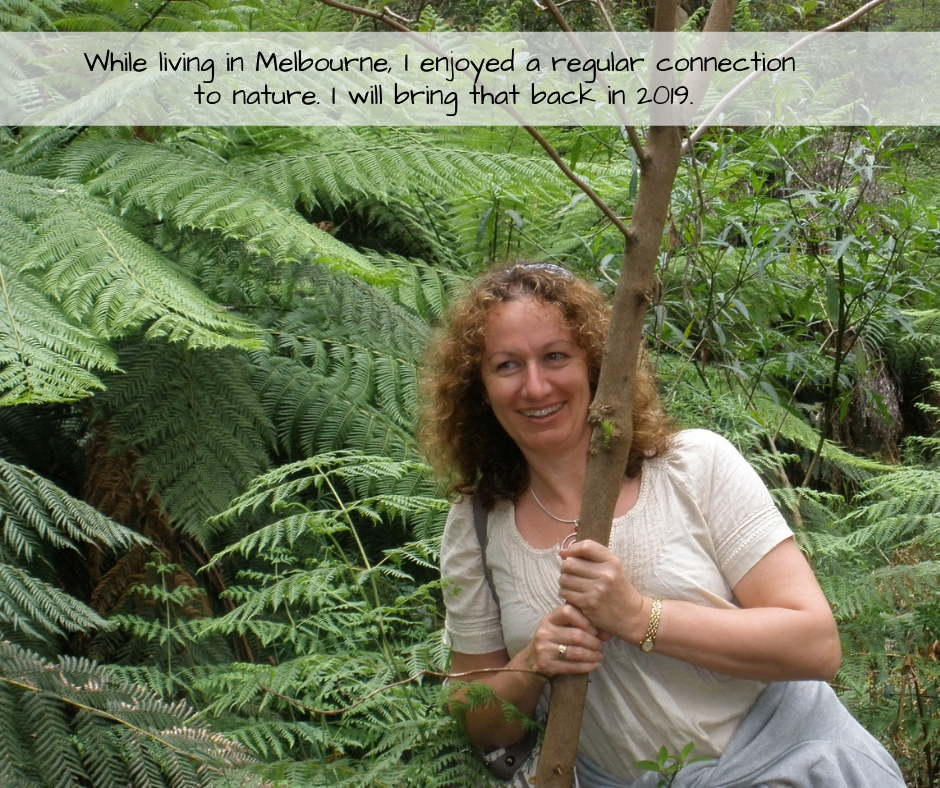 Connection came up for me during last year and I had a feeling it would be my focus for 2019. If I needed any signs to confirm that feeling I got them many times with the most recent being at Christmas when my son gave me a book with the title "Connect". That was it! The final confirmation that I was on track.
Connection, for me, is part of this self-care process as I realise how much I benefit from connection to nature, connection to my family, connection I feel when exploring spirituality. I felt the deepest connection recently to my exploration of the Patanjali Yoga Sutras as I studied for my final yoga therapy assignment, a sense of wonder and joy in profound learning that will carry on past my graduation this month.
I look forward to sharing with you the many aspects of connection in our lives as we continue the journey of exploring our deeper selves in our ongoing yoga practice.
Namaste
Sarah