Slow Living – this is my motto for this year.
Since choosing to explore this theme it is amazing what I have found.  There are actually magazines on the subject and I love them.
Check these out:  These are our vege pods and they work amazingly.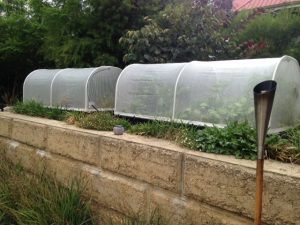 As part of my intention to practice slow living I am growing herbs, tomatoes, spinach, lettuce and kale.
So far so good as these keep out most of the bugs which I have found to be a problem trying to grow in the open ground.
So there you are my first post for a while but expect more as I share with you my year of slow living.