The break from routine is what I love about the long summer holiday I take from working in my business. Time to spend longer on my morning walks and personal yoga practice, reading and dabbling in art. It takes me a while to slow down and switch off, and this year I spent time reflecting upon the year just passed and how I wanted to spend the coming year.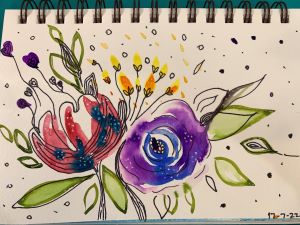 "A creative life is an amplified life. It's a bigger life, a happier life, an expanded life, and a hell of a lot more interesting life."

Elizabeth Gilbert
Each year, I walk with a word or a theme to see where it takes me and how it affects my life. This year my word is "Space". You might recall that I wrote about space when I came back from my road trip up North late last year. The vast open spaces we drove through highlighted how boxed in my life felt.
Maybe I shouldn't have been surprised to find myself spending my precious time off doing a major clean out of my office! It took me a few days to complete, but I have created so much space it is refreshing to walk into. At the end of last year, I would walk in, sit down, and spend hours at my desk achieving little and getting pretty frustrated. The difference is incredible as I have thrown out a four drawer filing cabinet and a large cupboard, rearranged my shelving, cleared my desk of piles of paper and cleared the piles of reading surrounding my desk. The trick was to take everything out and pile it onto my bed, around my bed and everywhere but the office. Then, only what I needed and what was relevant went back. I gave away bags of books and contributed to lots of green waste mulch with the paper I ditched. Refreshed and spacious describes my office now. It feels so good!
From this refreshed and spacious place, it is my intention to bring you regular newsletters, something I struggled with last year. Apart from keeping you up to date with what I am offering in the studio and online I'll be sharing a seasonal update each quarter. I'm also thinking I'll start sharing my learning journey with you each fortnight. I am an avid seeker of information, always taking courses and seeking to add to my knowledge. Stay tuned to hear about what I am learning about now, something I am very passionate about as well as sharing with you more on Ayurveda as I continue to learn this ancient art of life knowledge.
Along with sweeping out the clutter, I found myself reflecting upon the annual traditions of Christmas and digging deep to find meaning. For some time now the Christmas chaos has not resonated with me as I saw people rushing too much, spending too much, and eating and drinking too much to name a few of the excesses that, to me, appeared to be void of true meaning and more about fulfilling social expectations. I decided to celebrate the summer solstice on December 21st instead and explore how I could bring the meaning of the solstice into my life. As I shared last year, my family chose to celebrate Christmas in June over the winter solstice. That really made this Christmas season interesting in as far as Christmas food sharing and gift giving was already done. It was a weird feeling approaching Christmas but also very freeing as there was no pressure to get caught up in the Christmas hype. If you love Christmas, that is great and there is no judgement here, but for me it was time to reflect and choose how I wanted to move forward. It felt like time for deep consideration about what Christmas means and how I could celebrate in a way that was meaningful to me.
So another new tradition was born – the celebration of the longest day of the year and with it a new unique everlasting tree! Check it out in the photo; it's a little bare, but each year this tree is going to be adorned with all that the season represents. The bounty of Mother Earth and all that the sun offers. This year we added lights, next year it we will paint it and each year more decorations will appear. You might be looking at it and wondering what odd shapes it has? We tried to have all the elements represented so we have the roots for earth, branches reaching into space and air, the upper branches are waves for water and on the top is the sun for fire. Unique it is!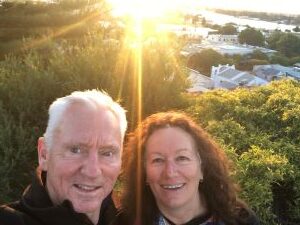 As I open up space this year, I intend to spend more time playing with paints and inks on paper and beads and wool in weaving. Creativity is so important, as I find it helps create more space. Take time to pursue what makes your heart sing and you'll be rewarded with more time to create. The message I have received many times is to come from the heart first and foremost as it is the quickest and surest way to connect to your mind in a way that sparks from within. Awakening your Heart Song is vital. Your soul is waiting for you to connect and the way to connect is to get grounded. Ground and centre to the sacred mountain within your heart and from there reach up to the stars and follow the light. Keep your vibration high and you'll attract high-vibe experiences.
A very effective way to keep your vibe high is to notice what is showing up for you. To feel into all that comes your way with a curious mind and open heart. Give thanks whenever you notice a heart-warming moment and trust that the universe is here to help us grow and evolve. Find meaning in the little things each and every day because it is the journey that is important, not the destination. Plan for sure; it is important to have goals and visions, but then set them free. Grow your heart, work on you and see your life unfold in the most precious way.
"The universe corresponds to the nature of your song."

Michael Beckwith
My life is unfolding in a precious way as I celebrated a birthday on the 14th of this month and I love birthdays. They are very special and deserve to be celebrated. In fact I was once told by a wise teacher that it's important to spend your birthday doing the things you love as you are setting the scene for your year ahead. I love spreading my birthday out as I catch up with family and friends at times that suit everyone, so I consider January to be my birthday month of celebration. I had a magical day on the 14th doing lots of things I love. Check out the photos below, especially the black cockatoo (my birthday present) who is now a welcome addition to the studio vibe on the decking. Can you guess where we went by what we are eating? So delicious and worth the drive down there just for that!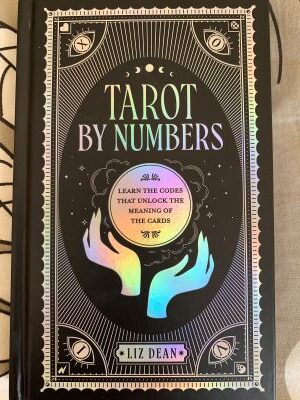 That is my summer wrap in more ways than one! I hope your year has started well, and you feel inspired to create a year that makes your heart sing. I look forward to more sharing and love hearing from you, so please reply to my email or comment and let me know how you are doing. Meanwhile, stay present, notice the small things and enjoy every summer day.
Namaste, Sarah