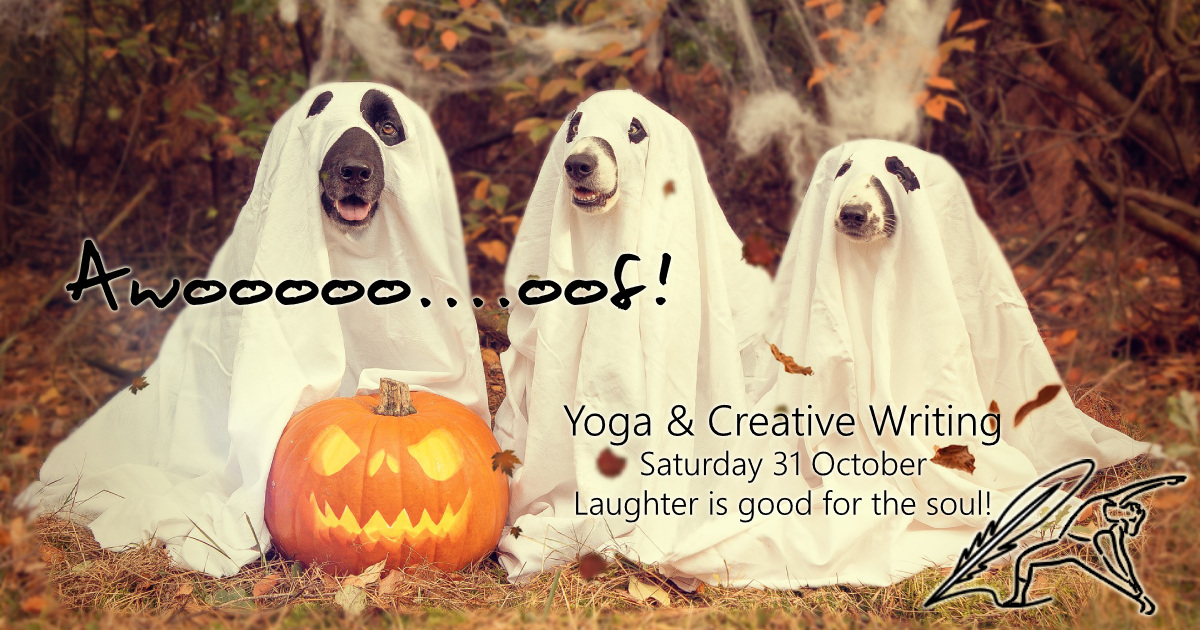 Yoga & Creative Writing is exactly that: an unusual combination of yoga and writing exercises that allow you to tap into your inner child, set free some silliness and experience the joyful release of laughter and play! Yoga helps shift blocks to the creative process and let go of inhibitions around expressing yourself. Writing exercises are a fun way of exploring fantastical ideas and your boundless imagination.
What's a playshop? It's a workshop, but with lots of playfulness and creativity!
Note this is not a literary event and no yoga or writing experience is required. Vegetarian, gluten free afternoon tea included. You are encouraged to dress up or bring props though – the theme is 'ghostly fun'!