Support Your Spine
$270.00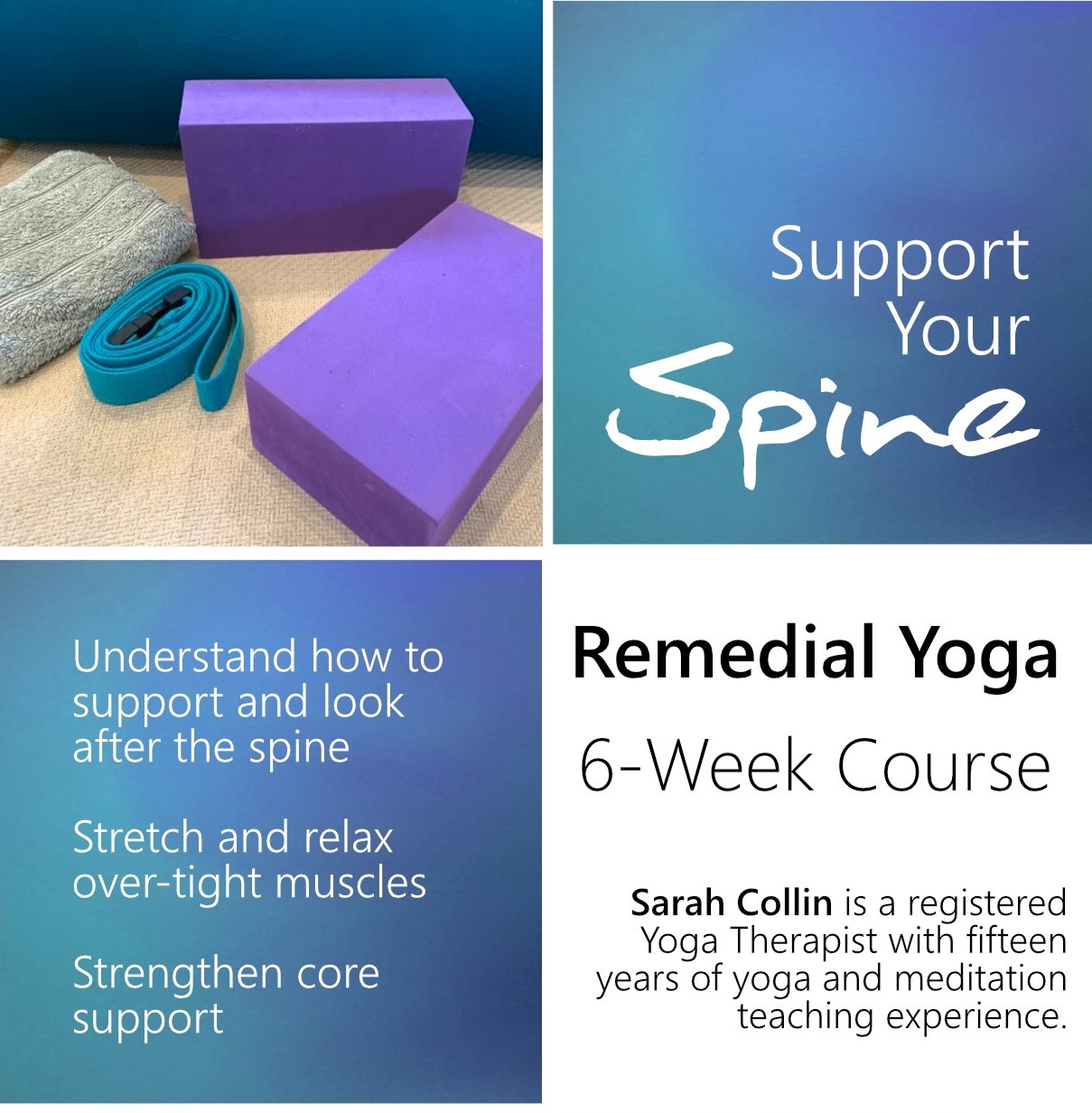 Understand and support your spine with this six-week yoga therapy course, specifically designed to help those with non-specific back pain.
Non-specific back pain is generally very treatable: with a little help, the body can do amazing things. This course is for you if you:
• Have been diagnosed with non-specific back pain,
• Have persistent back, head or neck aches but haven't seen a specialist,
• Feel that your lifestyle or work practices aren't doing your spine any favours, or
• Simply want to be pre-emptive about supporting your back for life!
This comprehensive, six-week course will set you up with tools and techniques that will benefit you for years.