Greetings and welcome to the first quarterly round up for 2022.
As I have much to share I suggest you go make yourself a lovely cup of tea and set aside a little time to spend with me here.
I thought it might be a good idea to share, on a quarterly basis, an update on what's been happening in the Heart Song Studio, both online and in real time. Hear about what is coming and all the ways you can keep in the loop.
Drumming – another form of meditation
Frame drums – check these out along with their groovy covers! I have enjoyed djembe drumming for many years and have taken djembes on many retreats. The problem with them is they are large and hard to cart around! Frame drums are much more portable and I'm hoping they will hold the answer to my desire for sharing drumming with you in the studio.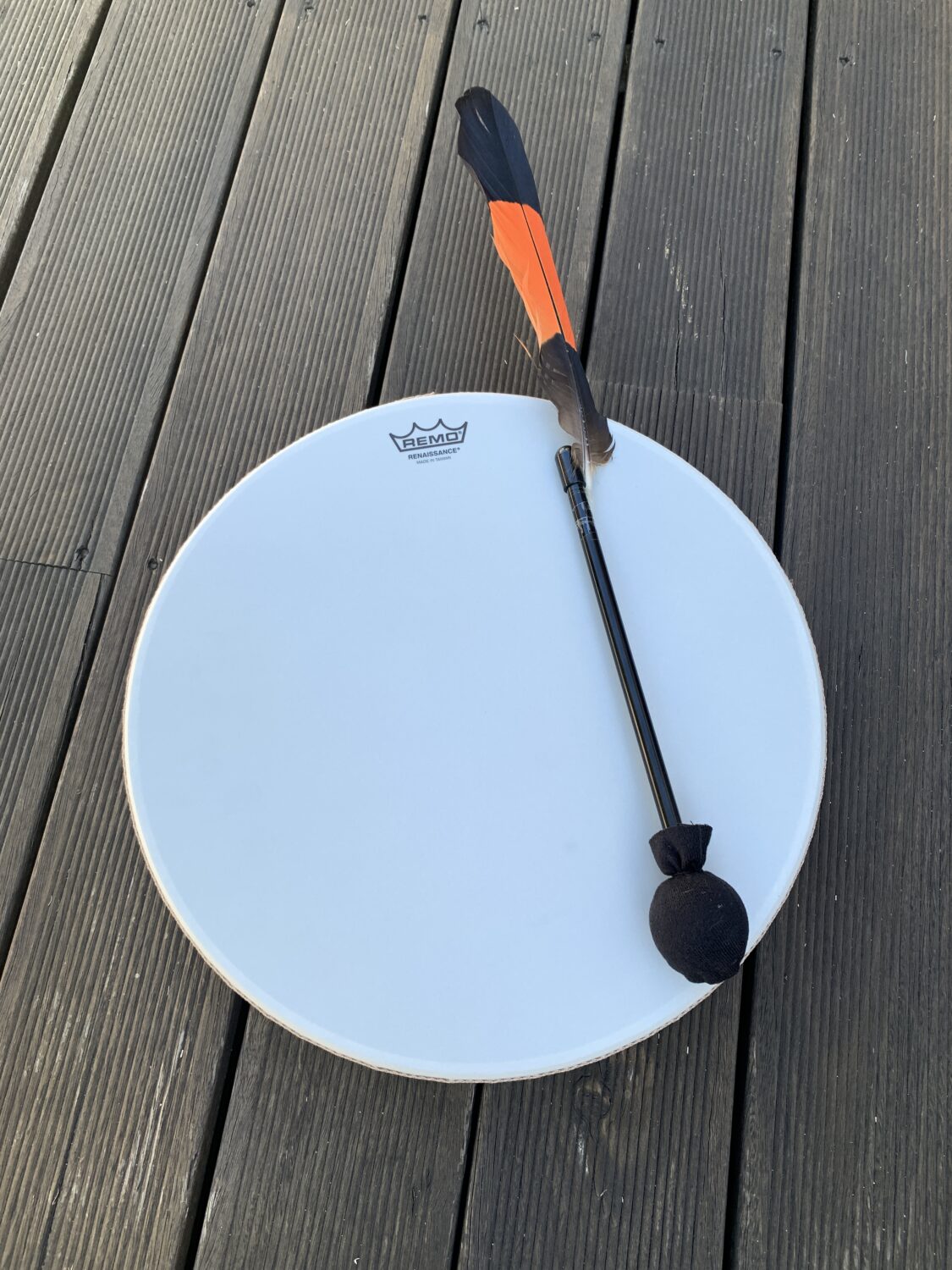 Handheld frame drums are among the oldest known musical instruments. Traditionally, in ancient times, women were the drummers, and sacred drumming was one of their primary skills as a powerful tool for communal bonding and individual transformation. Drumming engages the conscious mind, and like meditation, can help to quieten the internal chatter. My experience of drumming is that of falling into a beautiful rhythm where I can lose myself. Then upon stopping I feel an incredible tingling in my cells. I always feel more grounded and connected with the earth after drumming.
I'm planning on holding a drumming evening on Tuesday June 21st for the Winter Solstice. This will be in the studio in Australind. Stay tuned for details of this event coming soon.
Heart Song Online Studio
I just love that I can choose to have a session with you whenever I want, and because I'm really in the moment it feels live and like I'm having a one on one class with you, and in the comfort of home, it's a win win for me.

Carline Turner
This quote makes my heart sing as it sums up exactly what I was hoping to achieve with the online studio.
I was delighted that we made our launch date in January this year and opened our virtual doors to offer you a unique experience in our Heart Song Online Studio. Kelly and I have many plans to bring you so much more as this grows into a community of like minded souls. As you may be able to tell, we both value creativity along with health, and we're thinking up ways to bring all the things that make our hearts sing to you in this platform. We're hoping it will grow to be so much more than a yoga and meditation platform over time.
One aspect I am really happy with is the easy to use platform that allows you to access either whole complete yoga and meditation classes or create your own playlist from the menu of many components that make up a class. For example, all the energy block release sequences are on the menu, along with a number of activations, relaxations, sequences, meditations and even desk breaks. Desk breaks allow you to take a 5 or 10 min break from your desk and move your body before getting back to work.
Another feature we have built in is an online forum where you can chat to us, comment on your experience of a class, ask a question or request something you would like to see on the platform. You'll also see, scrolling through, the beautiful weekly quotes that you love, each with the original art work from Kelly.
If you are currently already attending a class in the studio in real time you might consider trying the online studio as well, to give you options for adding a class to your weekly schedule. At $11.50 a week, we feel we've created choices for you to embrace your practice and use this platform to get the balance and health benefits you want. We are excited to grow this platform with you and open up your options to access more of what you love. For example, you might be accessing a weekly meditation class in person but wish to also explore some restorative yoga practice. We've got you covered with restorative classes being recorded and available now.
Hi Sarah, Just touching base with you to let you know that I am really enjoying the online studio. I feel like you're right there with me! I love that I can jump on anytime and for the length of time that suits me. I am practicing more often too. I'd forgotten how much I enjoyed Dru.

Kristen
Thank you to all the online Heart Song yogis, it is a privilege to be sharing this journey with you. Welcome to Augusta Community Resource Centre and Preston Beach Yogis joining us this month.
Shirodhara – a new treatment being offered in the studio now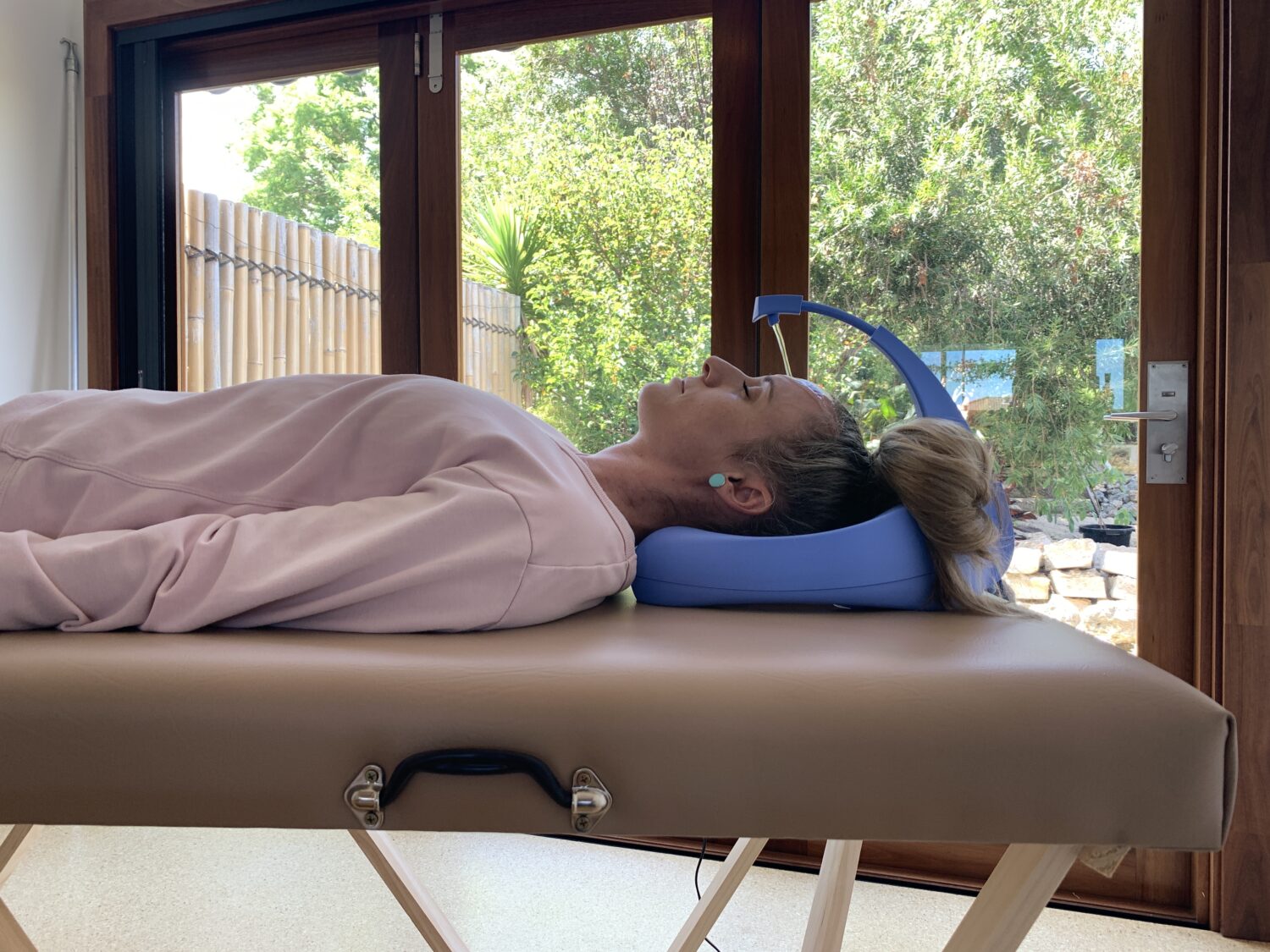 Shirodhara is an ayurveda treatment steeped in ancient wisdom that washes away stress, soothes your brain and clears your mind. To complement this treatment I add reiki so you receive a deep inner balancing unique for you, enabling relaxation and rejuvenation. Your treatment concludes with herbal tea and re-grounding reflection.
Wondering why you might need this? Shirodhara dissolves stress in general but in the ayurvedic tradition has been used for decades to help with:
Brain fog from mental strain, shift work or sleep issues
Menopausal imbalances
Hypertension
Effects of chronic illness and disease
Poor concentration
Tinnitus
Muscular tension
Pain
It is my experience that the second and subsequent sessions of this treatment really clear my mind and enable me to focus very clearly on whatever I need to be doing. Therefore I have packaged this so you can get the best value. One session for $88 or a package of three for $220. You will need to allow an hour for this treatment experience.
Bookings are open now from the website where you can also see the full details and frequently asked questions.
In the next month I will be developing another treatment using tuning forks to balance your chakra system so stay tuned for more about that amazing session.
What do I get up to when not in my studio?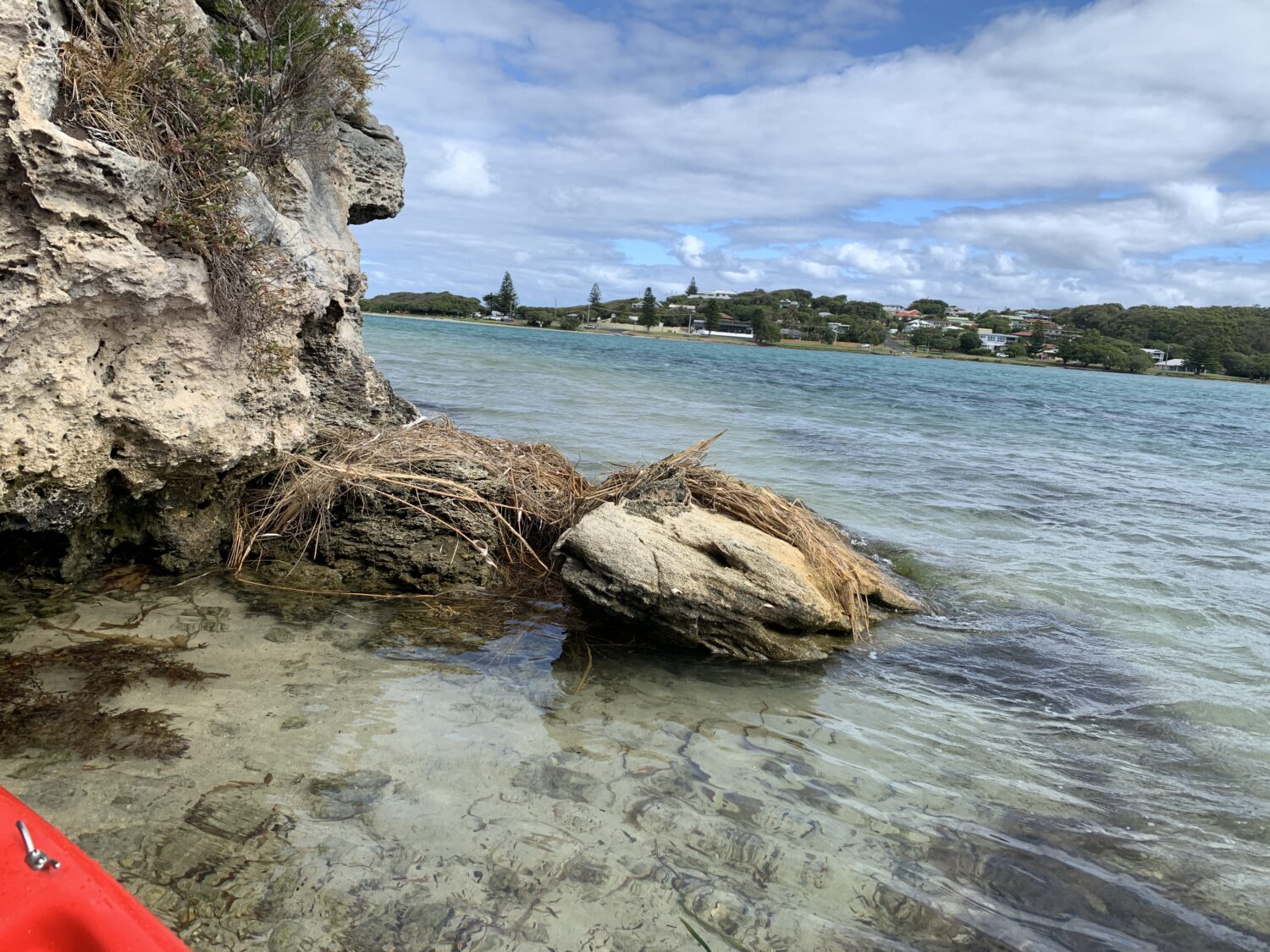 My favourite things to do are spending time with my family celebrating for any reason at all! I also love kayaking, paddle boarding, walking and mountain bike riding. All of which we did on our recent two week holiday in Augusta. Nic and I enjoyed two weeks camping in our camper trailer in one of the local caravan parks. We took our bikes, kayaks and boards and were lucky enough to use them all! Not bad considering we had a few days of average windy weather where we put up the whole annex and bunkered down for a couple of days.
I love nature and get inspired and recharged by being in it. So this break was lovely as we slowed down and most days walked to a nice grassy park to do our morning yoga, with no time restrictions. I love this self practice time when I do whatever I feel like for as long as I like for no other reason than to be in the moment and enjoy it for myself. Something I find hard to do at home.
The other thing I like doing is weaving and this is something I do at home as a hobby. I have to say I am off to a slow start this year as I have only just prepared my small loom for a mini weave to get me going again. I usually weave four or five pieces a year and these are offered for sale at our annual Heart Song Fair. We will be running the fair again this year on Sunday 27th November in the afternoon.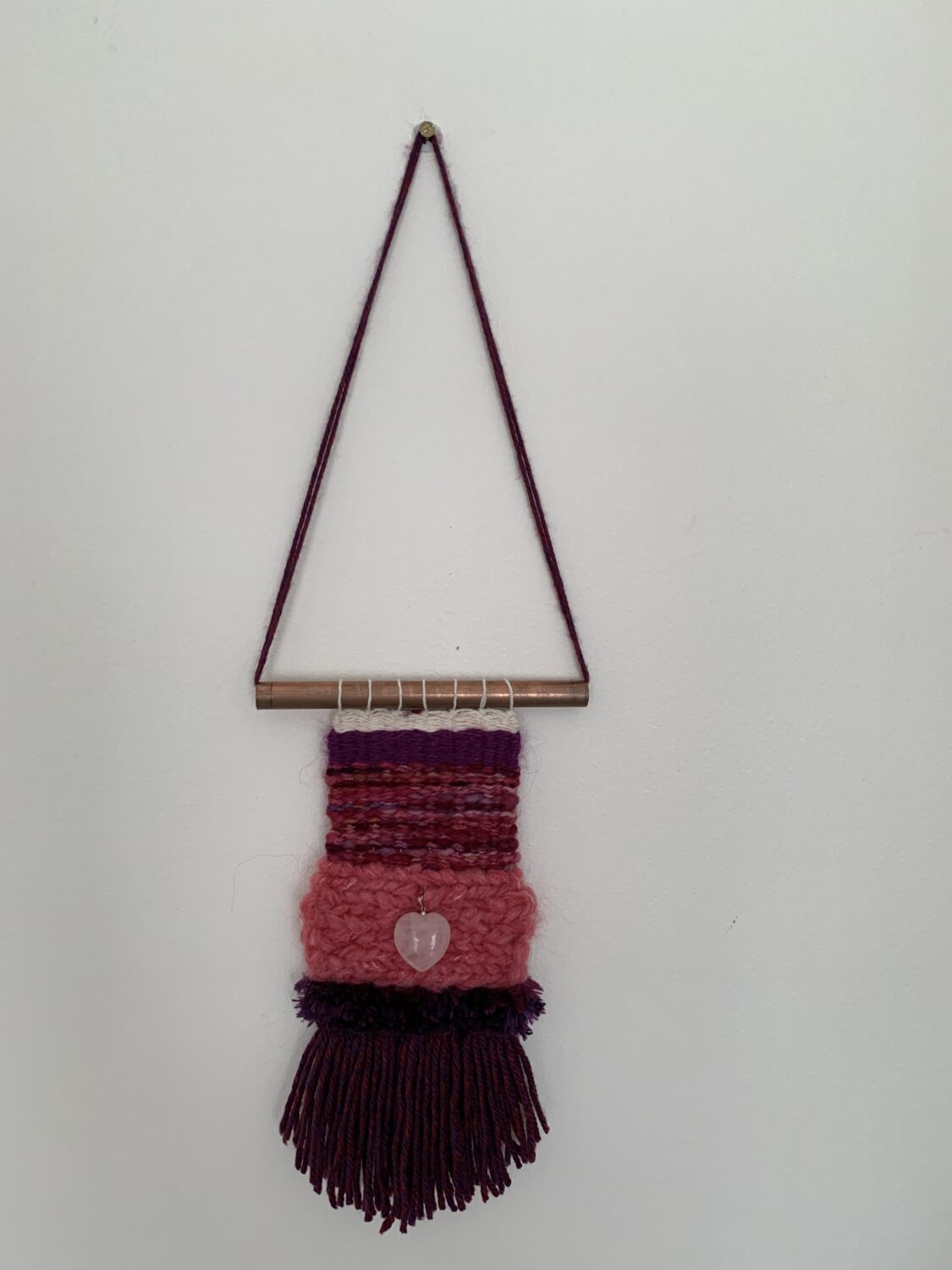 Restoring Rhythms Retreats
If you need some deep restoration then start planning now for our October day retreat. This will be held at Evedon Park Bush Retreat in Burekup giving you the opportunity to make a weekend retreat for yourself and a friend or two. Sunday 9th October is the retreat day. If this is something you would like to be a part of I suggest you book soon and arrange your accommodation with Evedon so you don't miss out. October is in their wedding season and they can get pretty busy; a little forward planning will ensure you get the most out of this retreat.
Restoring Rhythms is all about taking our awareness inside, away from the external focus we spend a lot of our time on. When we change our focus and begin to observe, things change! Typically, we rarely take the time to stop long enough to notice. As this day is focusing on reversing the effects of stress, using yoga as therapy, I will guide you through a program of movement that will promote some deep cranial sacral balancing.
When we move with awareness and curiosity, we can effect great change and transformation, releasing, softening, hydrating and restoring deep into the layers of our being. We will be working with familiar movements in a therapeutic way. You will experience some restorative yoga as well as deep relaxation and a sound bath, using the vibration of sound to settle deep into your cells and embed the message of rejuvenation and restoring rhythms.
Evedon Park is situated on a large body of water and surrounded by natural bush land. After lunch in the restaurant, we will venture outside and walk in nature, soaking up the season of spring before finishing our day with meditation.
Restoring Rhythms is a rare opportunity to reconnect deeply with yourself. If you are unable to join Kelly and I for this retreat we will be running another one on Sunday 21st May 2023.
How to stay in touch
If you're reading this then you are connected to my newsletter database and will receive notifications of what is coming up. You can also stay connected by following me on the following platforms:
Plus of course if you want to book in for anything I mentioned above please visit my website and have a look around. You will find our weekly podcast at the bottom of the page; please check it out as Kelly and I record every week to bring you more on yoga, meditation and all the things that make our hearts sing.
Thank you for reading. I look forward to writing to you again very soon and I love hearing from you so please leave any comments or feedback for me in the comments box below.
Namaste
Sarah